One of the most important goals for landlords and property managers is to avoid vacancy. If you have a tenant who wants to move out before the end of the lease, that could create some additional work and expenses for you. But from time to time, tenants will lose a job or maybe have a relationship that goes sour or a job that requires relocation. If your tenant is in one of these positions, it's always wise to work with them.
Establish a Move Out Date
First, establish a firm date for when tenant will vacate. Maybe that move out date is 30 days from the date notice is given or as soon as two weeks. You need to have an end date in writing. Never accept a floating date. Tenants will want to be vague and try to stay in a property until another tenant has been secured so they don't have to pay rent on an empty unit, but that's never a good idea. In our experience, it never really works out.
Tenant Financial Obligations
Always make sure the tenant is aware that they are responsible for the rent until the property is re-rented. Never, ever allow a tenant to sublease the property or find a replacement tenant for you. Allowing one tenant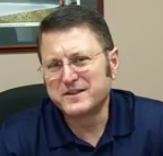 to find a new tenant or agreeing to a sublease is not a good idea. The tenant who is leaving will not have your best interests in mind, nor will they have the tools or background required to effectively screen a new tenant.
If you need help with tenants who want to break their lease and vacate the property early, contact us at RE/MAX 200 Realty, and we'd be glad to help.