Orlando Property Management
Rental Home Management: Save Time & Money on Your Investment
We offer a full range of property management services tailored to you as an investor, homeowner, or landlord. We have an extensive portfolio of single family homes, townhouses and condos in the Orlando area.
What we do as your Orlando Property Manager:
Tenant complaints & problems solved by trained professionals.
Nationwide referral and relocation prospects.
Notices, past due, evictions completed in an efficient and timely manner.
Courteous & professional management.
Calls returned in a timely manner.
Monthly detail account and year end statements.
Providing round the clock maintenance.
Video taped and / or digital photos at inspections.
Annual survey reports on property. (Including photos sent to owner)
Rent paid the 1st / rent late the 2nd.
Clients protected through proper: lease agreements, deposits, forms, addenda, late notices and other legal documents.
Handles all communication with tenants.
HOA & Condo violations.
90% of our tenants pay on or before the 1st of each month.
3-Day notice served after the 1st of the month.
Competitive management fee.
Start getting the returns you deserve today!
Free Rental Analysis
Inquire About Our Services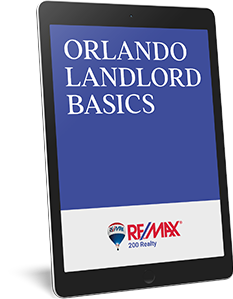 Download Our eBook: Orlando Landlord Basics!
How much rent can you get for your investment?
Our market analysis helps landlords and us make data-informed decisions about their rental property, including rate estimates and other information so they can invest and manage their investment property more wisely.

Get Optimized Rental Value
for Your Property

Gain Crucial Insight into Current
Market Conditions

Determine Your Cash Flow from
Monthly Rental Value
Owner Management Package
Please return the completed forms to the office with a voided check.
Discover Orlando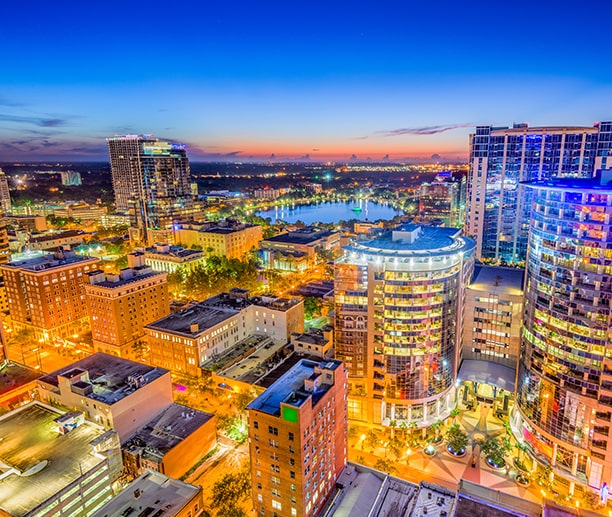 Downtown Orlando, the seat of Orange County government and a center for nightclubs, restaurants, concerts and post-game celebrations. Residential Orlando, which developed during the 1920s' "City Beautiful" movement to feature canopied oaks and lakefront bungalows. And then there's the Orlando that tourists know: the Orlando that's home to seven of the world's top theme parks and that welcomes about 68 million travelers each year, making it one of the most popular vacation destinations in America.
But when you get right down to it, every facet of Orlando combines to create one of Florida's most appealing areas for business, living and recreation. For many residents, the theme parks are a point of pride. When you tell someone you're from Orlando, chances are you'll hear all about that person's vacation to the area – even if it was 40 years ago. The theme parks' special pricing for local residents along with the widespread employment that the parks offer have largely endeared them to the community.