Winter Park Area Property Management
Rental Home Management: Save Time & Money on Your Investment
Inquire About Our Services
We offer a full range of property management services tailored to you as an investor, homeowner, or landlord. We have an extensive portfolio of single family homes, townhouses and condos in the Winter Park area.
Management Services
Tenant complaints & problems solved by trained professionals.
Nationwide referral and relocation prospects.
Notices, past due, evictions completed in an efficient and timely manner.
Courteous & professional management.
Calls returned in a timely manner.
Monthly detail account and year end statements.
Providing round the clock maintenance.
Video taped and / or digital photos at inspections.
Annual survey reports on property. (Including photos sent to owner)
Rent paid the 1st / rent late the 2nd.
Clients protected through proper: lease agreements, deposits, forms, addenda, late notices and other legal documents.
Handles all communication with tenants.
HOA & Condo violations.
90% of our tenants pay on or before the 1st each month.
3-Day notice served after the 1st of the month.
Competitive management fee.
Leasing Services
Full background check including: criminal, eviction, court records, credit report, residency and employment.
Renewing existing leases at market rents.
Marketing to over 75 websites.
MLS & Nationwide referrals.
Professional yard sign.
Attorney prepared lease at no additional cost to owner.
Competitive leasing fee encompasses all marketing.
Compliance with all federal, state & local fair housing laws.
Federal Lead Paint & Radon gas disclosures.
Eviction Protection at No Cost to Owners
On top of the services we provide, we offer an Eviction Protection program at no cost to you! If ever a tenant we placed into your property doesn't pay rent and there is a need to evict, we will shoulder the court cost and lawyer fees up to $750 so you don't need to worry.
Owner Management Package
Please return completed form to office with a voided check.
Winter Park Area Information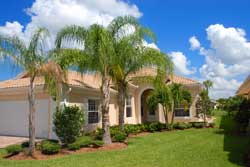 The first president to visit was Chester A. Arthur, who reported that Winter Park was "the prettiest place I have seen in Florida." President Grover Cleveland visited the area and was given a huge reception at the Seminole Hotel on February 23, 1888. He enjoyed the Bounding Horse Cart ride and stated that it was the most pleasant diversion of his Florida trip. The New York Times reported on his visit that "The Philadelphian and Bostonian founders had done a good job with the town."
The following four years both hotel and the town became a fashionable winter resort for northern visitors. The next president to visit the area was Franklin D. Roosevelt in March 1936. He was conferred an honorary degree in literature at Rollins College.
President Barack Obama visited Rollins College on August 2, 2012 to give a speech that was part of his re-election campaign. Source From Wikipedia
Areas We Serve