Today, we are discussing evictions. Evicting a tenant is never an enjoyable experience, but if you have someone who isn't paying rent, you need to remove that tenant and get your property back on
the rental market
.
Three Day Notice
The first step in filing a legal eviction is a Three Day Notice, which is required by the state of Florida. This notice is posted on the property or you can mail it, which we don't recommend. It basically instructs the tenant to either pay rent or vacate the property. The Notice must have an ending date, which is three business days in the future. Don't count the day that you post it and make sure you don't count weekends or holidays. All names on the Notice need to match the names on your lease agreement.
Court Filing
Wait the required three days and if the time comes and goes without any rental payment, then it's time to go to court and file the eviction. Always be aware of how important it is that you are accurate and complete in your filing. One mistake can get your case thrown out and then you'll have to start again with the whole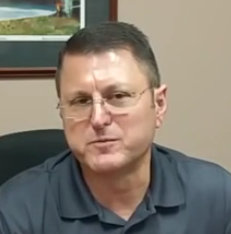 process, which will cost more money and time. Do it correctly the first time and if there's anything you're not sure about, get help from a professional property manager or an attorney who specializes in landlord and tenant law.
For more information about evictions, please feel free to contact us at Re/Max 200 Realty Property Management Division.