Deciding whether to rent or sell your home in Orlando is a big question for people who need to leave the area or are perhaps thinking about buying a new property. When you find yourself in this situation, the most important question you can ask yourself is whether you can afford to rent out your property.
Rents and Your Mortgage
The rental amount per month that you will earn on your property is rarely equal to the amount of your mortgage payment. For example, if the property rents at $2,000 a month, you can take 75 percent of that number, and that's what you should expect to have coming in on the property every month.
You want to make sure you can make the mortgage payment even if rent isn't coming in. You could have a vacant property, a tenant who skips out on the lease or a tenant who stops paying the rent and needs to be evicted.
Earning Money on Rental Property
There are generally four ways to make money on a rental property; property appreciation, tax benefits, equity growth and cash flow. Over the long term, residential rental property is a good hedge on inflation, even with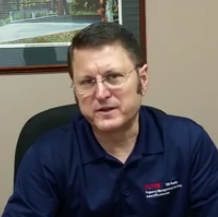 the market downturn in 2008. Talk to your tax accountant or your CPA about the tax advantages involved in owning a rental property.
If you have any questions about what to do with your property, please contact us at RE/MAX 200 Realty.