Maintenance and repairs on your rental property need to be done professionally by licensed and insured contractors and vendors. When you have a rental property, there is a great deal of liability. Using your own handyman to do work that is beyond their qualifications is never a good idea.
When your rental property requires maintenance and you use someone who isn't qualified or licensed can increase your liability. All investors and owners know that successful property management means keeping the liability low and shifting it away from the landlord.
If you want to use your own handyman and your home was built prior to 1978, make sure they are lead based paint certified. That's a federal law, and the penalties for breaking or ignoring that law far exceed the money you would save in the long run. Saving a few dollars on a repair isn't always wise, and it's not good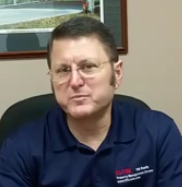 for your investment. Let your own handyman take care of the minor issues around the house, but always hire a qualified and professional vendor when you need repairs and maintenance completed on your rental property.
Please contact us at the property management division of RE/MAX 200 Realty if you have any questions or need help finding reliable vendors and contractors.