Security deposit disputes with your tenant can often be avoided with the proper documentation and good communication. However, they do come up, and you need to be prepared to defend your decision to withhold all or part of a deposit after a tenant moves out.
Once you receive the dispute from the tenant, make sure you contact that tenant and let them know you have received their objections to the security deposit claim. At that point, you want to share videos or photos of the move in inspection and then videos and photos of the move out inspection, showing the damage that was not there when the tenant took possession.
Always give the tenants copies of the receipts for any work that was done after move out. Never charge for normal wear and tear. For example, if the property needs to be painted between tenants, that's money you would spend on normal wear and tear, and your tenant shouldn't have to pay for it. However, it is considered damage if they painted the walls a different color and you had to repaint to cover it. Holes in the walls that require fixing and repainting can also be considered damage.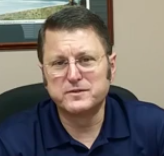 At the end of the day, try to make a settlement with your tenants. Going to court over a few hundred dollars is never a win for anyone.
If you have any questions about how to handle security deposits or disputes with your tenants, contact us at RE/MAX 200 Realty, Property Management Division.