Renting out a property comes with a lot of changes as you transition from occupant to landlord. Once you decide you want to rent out your home, the most important decision you have to make is whether you will hire a professional property manager or rent it out yourself.
Do-It-Yourself Rental Management
If you're going to rent the property out on your own, it's important that you put together a qualified team of experts to help. That team must include an insurance agent, your accountant or CPA and a list of licensed and bonded vendors who are the right contractors for the work that needs to be performed on the home. Remember that in addition to using vendors who are licensed, bonded and insured, if your home was built before 1978, they have to be lead paint certified as well, and you need a copy of that certification. Choosing your vendors is one of the biggest responsibilities of a landlord. There is a lot of liability if you're using the wrong vendor on your property. Saving a few dollars to hire someone who doesn't have a license or a lot of experience is not a smart choice in the long run.
Hiring a Professional Property Manager
If you decide to work with a property manager, many of the services you need will already be included. Property managers have excellent relationships in place with highly qualified vendors who do good work for affordable prices. If you need an insurance agent or a CPA, your property manager can make referrals and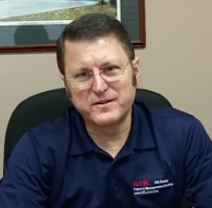 ensure that everything is in place to get your property on the rental market.
We specialize in helping property owners get their homes rented out to well-qualified tenants. If you have any questions, please contact us at RE/MAX 200 Realty, Property Management Division.