Whether you're moving into a larger house, downsizing into a low-maintenance home, or moving out of the area, renting out your home in Orlando is an excellent idea. There's a strong tenant pool here, and you have the potential to earn some consistent monthly rent while you hold onto your asset.
If you've never rented out a property before, you might be wondering how to get things started.
As a professional Orlando property management company, we have years of experience helping landlords like you. The most important thing to remember is that your property is now your business, and you need to treat it that way.
Preparing to Lease your Orlando Rental Home
The first thing you'll have to do, if you haven't done it already, is move completely out of your home. Remove any personal belongings. It's easy to think you're doing your future tenants a favor by leaving behind a toaster or a piece of furniture. Most long-term tenants will want to move their own things into the home. It should be empty.
Next, you'll have to get ready for the leasing process, which includes these particulars:
Pricing your home competitively to reflect the market and the demand. Conduct a comparable analysis or ask an Orlando property manager for help in establishing a rental value that reflects the current market. Take care of any repairs or maintenance issues that are necessary. Clean the property thoroughly, create some curb appeal, and make sure the home looks attractive, welcoming, and move-in ready for potential tenants. List your rental property online with great photos and detailed descriptions to attract as many potential tenants as possible.
Showing Your Property and Screening Tenants
The marketing process should create some buzz. If you've loaded great photos and put your listing on all the best rental websites, you'll quickly generate some interest among potential tenants. Then, you'll have to schedule showings and answer questions.
Follow up with the people who see the property, and offer them a rental application. Tenant screening is one of the most important things you'll do when you're renting out your home. Make sure you're prepared to check criminal backgrounds, eviction histories, and rental references. You'll want to verify income and make sure you're placing a well-qualified renter who is going to pay on time and take care of your home. The tenant you choose has a huge impact on the rental experience you ultimately have.
Next: Manage and Maintain Your Home
Once you've found a qualified tenant who meets all of your requirements and is ready to move in, you'll have to take care of a few additional leasing details, such as: Collecting the security deposit and other move-in funds. Reviewing and signing a lease agreement that's legally enforceable and compliant with California law. Conducting a move-in inspection to document the condition of your property.
When all of that is done, it's time to collect rent, set up an accounting system, and determine how you will respond to emergency and routine maintenance. Make sure your tenants know what you expect and how they can reach you. It's important to develop good relationships with local vendors and contractors so you have someone to call if the heat goes out in the middle of the night or a plumbing emergency occurs due to a burst pipe.
Working with a Professional Orlando Property Management Company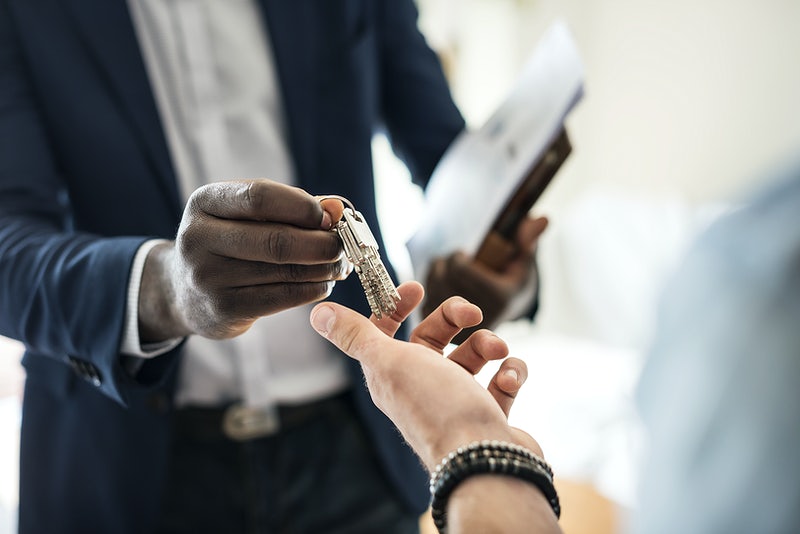 This may seem overwhelming and time consuming. It is. Once you decide to rent out a property, we recommend you talk to a professional Orlando property management company. New landlords will be far more successful with the help of a property manager's experience and resources.
If you're new to renting out your property, contact us at RE/MAX 200. We can help with all of your marketing, leasing, maintenance, and Orlando property management needs.